November 22, 2022
Black are the Season XXIII Champions!
Congratulations to the Oh My Goth (Black) on their triumph over Coral Fixation (Coral) and winning this season's championship trophy!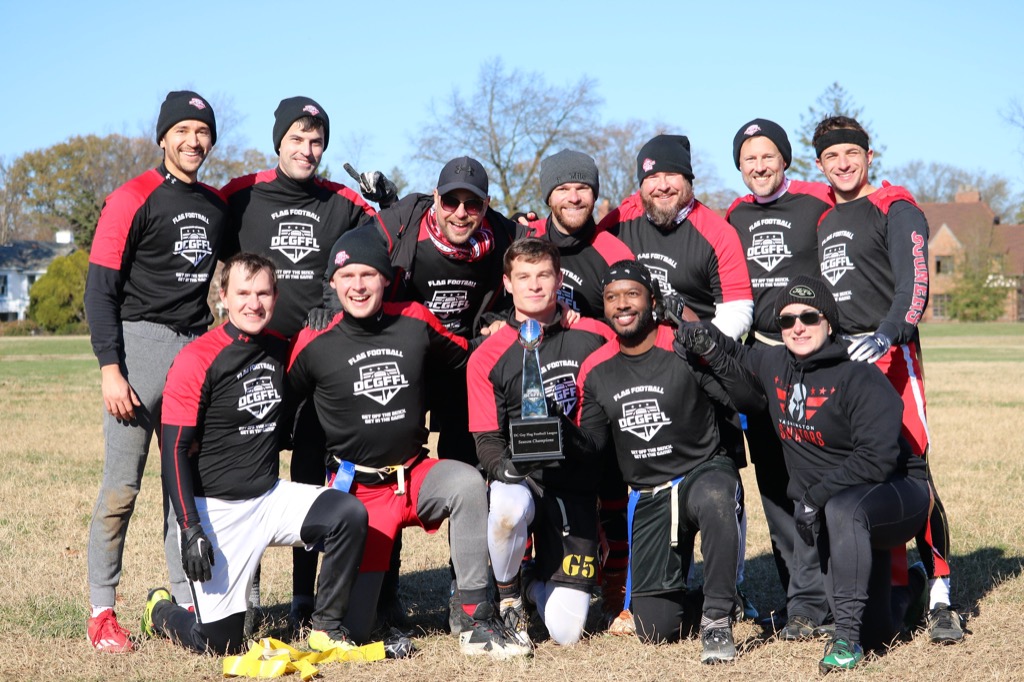 Congratulations to captain, JC Adams, and quarterback, Bryan Sanders, on leading their team to victory! With three championships, Bryan is now in a three-way tie for most DCGFFL championships by a QB.
See more photos from the championship game here! Check out the Season 23 Playoffs page to see Black's road to the championship and all other playoff results!
Thanks to ALL our players, referees, sponsors, and other supporters for a fantastic DCGFFL season!