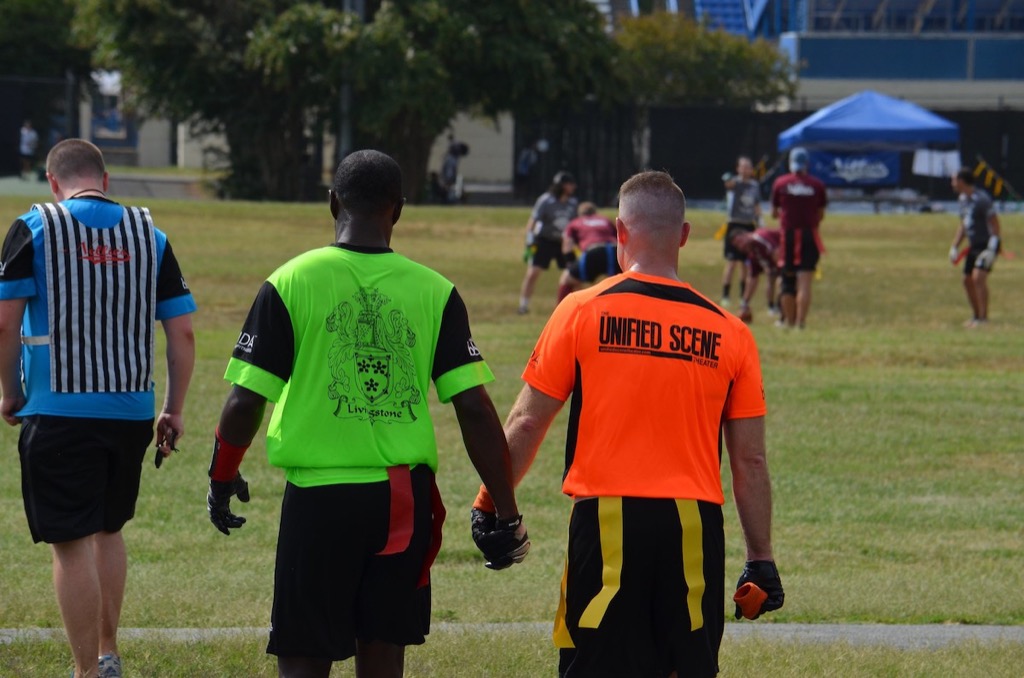 League Teams
The DCGFFL features two divisions: The Open Division and the Women's+ Division. Both divisions are welcoming to individuals of all skill levels, from seasoned players to those new to football. Furthermore, it provides a fellowship for both LGBTQ+ individuals and straight allies alike. We invite you to attend our games, meet incredible individuals, and contemplate becoming a part of our team as a player!
The schedule for Season 25 (Fall 2023) will be uploaded to the website around September 1st!
Get in the game!
Registration for Season XXV (Fall 2023) is now closed!
Didn't register on time? Don't worry! Be sure to revisit our website in mid-September for the Recreation Division and Supplemental Registration period, providing another chance to join us for activities this fall!