DCGFFL SWEAT & SOCIAL EVENT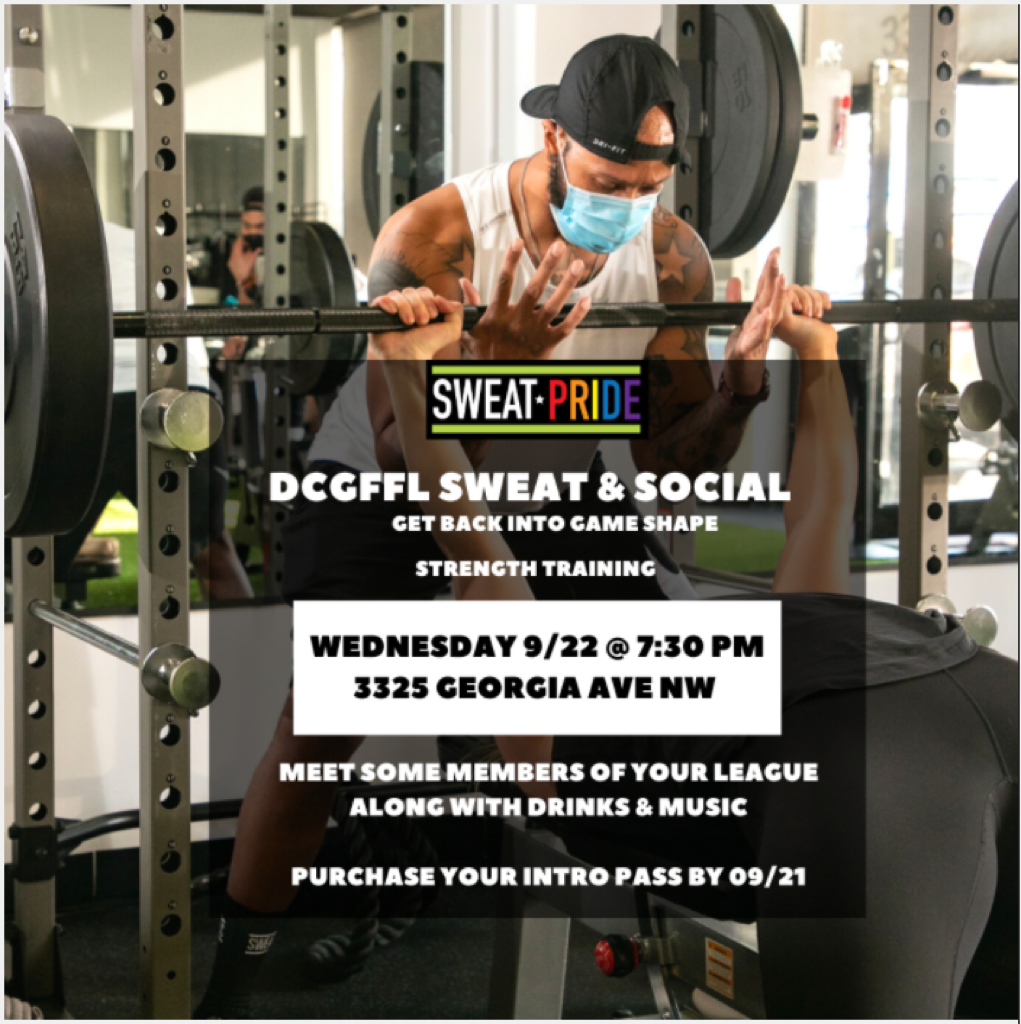 Come join your league-mates in a strength training workout led by our very own Coach "G"!
Click the signup link to get 3 class passes for a special DCGFFL rate of $30, and then click through and register in the online portal for the "DCGFFL" class on 9/22 at 7:30pm! You can also come attend and sign up in person at 7:15pm even if you haven't registered online.
You can CLICK HERE to access the specific work out class and sign up.
Come for the workout; stay to mix, mingle, and have a drink or two!