May 16, 2022
What a weekend, folks! Plenty of tight matchups and close battles in the single elimination tournament! At the end of the day, it's down to Kelly Green, Olive, Royal, and Super Pink. They'll meet on Sunday May 22nd for the semifinals (9am) and super bowl (11am) - NOTE NEW TIMES!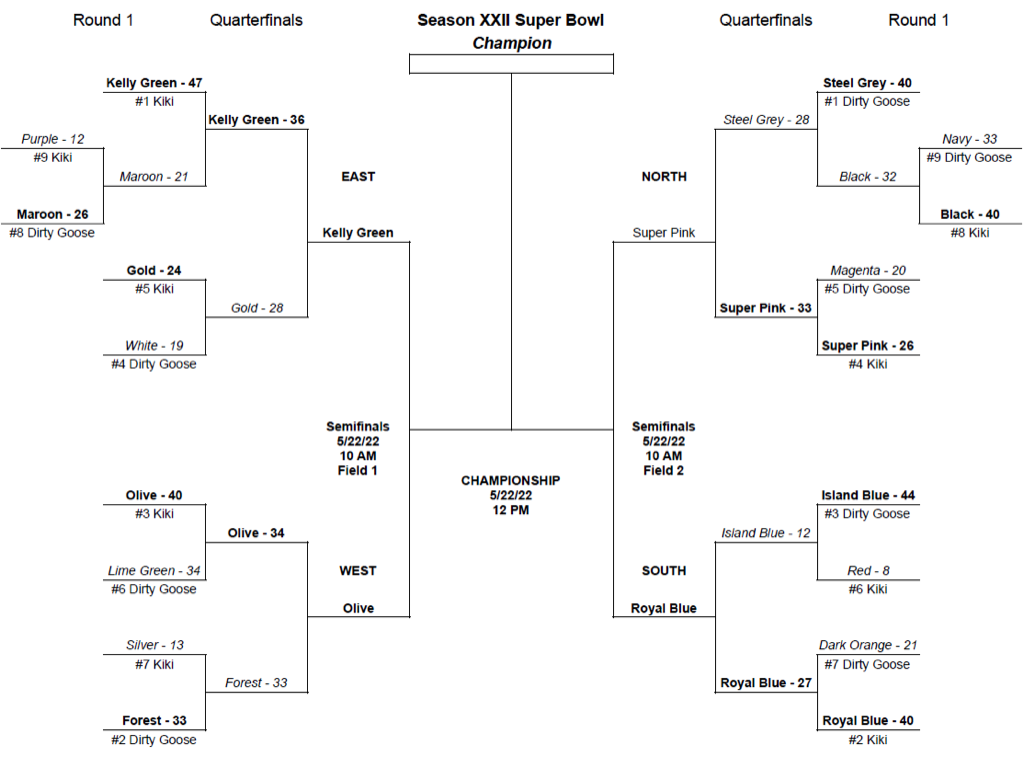 Come one, come all to watch the Season 22 showdown this Sunday at Carter Barron!
Following games, we invite all league members to a VIP Season End Party from 3pm-7pm at the Dirty Goose. The rooftop is EXCLUSIVELY reserved for us, so make sure to contact your team leaders to get wrist bands and access the after party!