Season 21 - Fall 2021
DCGFFL Season XXI Semi-Finals and Championship Game Recap
Congratulations to the Blew Ball Busters (Carolina Blue) on their triumph over Fire in the Hole (Red), securing their victory and the DCGFFL Season Trophy!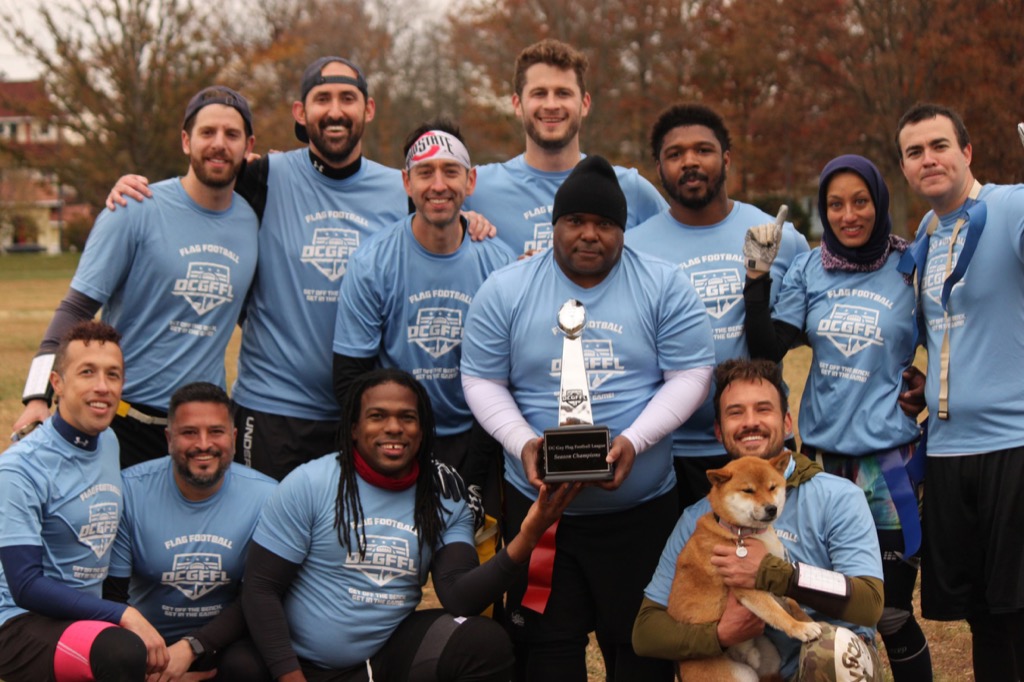 Shout out to champion captain Tony Britford and champion quarterback Ben Hunt on leading your team to victory!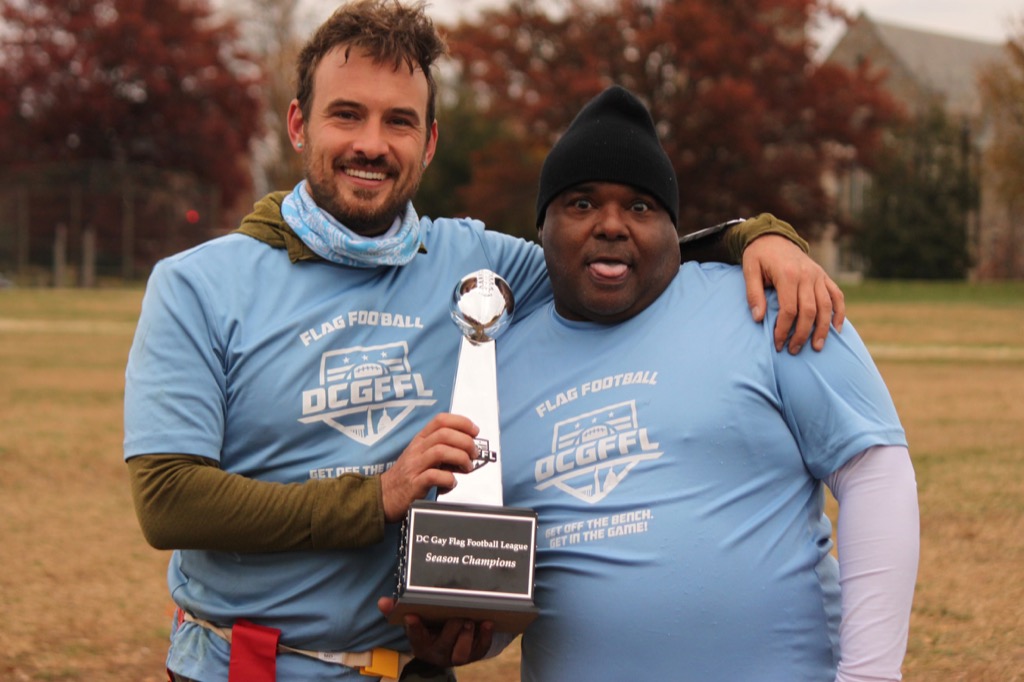 See photos from the championship, here! https://www.flickr.com/photos/55392288@N03/albums/72157720225207145
Thanks to ALL our players, refs, and supporters for a fantastic DCGFFL season!
Semifinals Bracket Recap
See here for the full bracket! https://dcgffl.org/season-21-playoffs/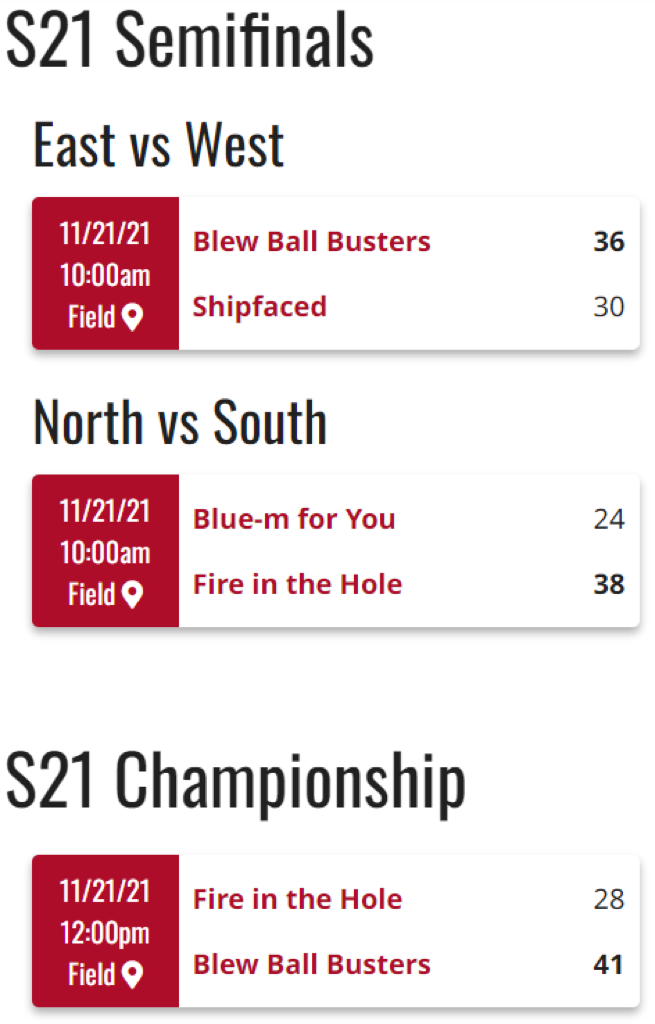 End of Season Party
We had a BLAST celebrating the end of Season 21! A big thanks to photographer Shawn King! Download and share photos from the album linked below:
https://drive.google.com/drive/folders/1X5m1EdDXMMVDjsXUuA7GWlGjV_4coTca
It has been a wonderful season. We wish everyone a happy winter and we look forward to another amazing season in the spring!